Port Talbot - Face to Face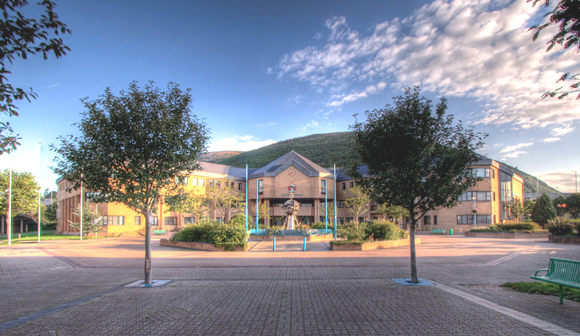 Port Talbot Civic Centre was built in 1987
and includes the Princess Royal Theatre in its stylish design. Customer Service staff were keen to update the Reception area in the main Council Offices to create a welcoming Face to Face centre.
The Reception was refurbished with a new larger Counter in contemporary light-coloured wood with three Counter positions and a Reception desk. We installed Smartkey virtual Web based key pads at each Counter and at Reception to record every Customer enquiry.
A larger seating area was created to complement the colour scheme. We added two large screens, one to show Council Information and one to display Smartmonitor Queue Management data and call Customers for service using English and Welsh. The Reception desk was fitted with a POS desk printer and a Touchscreen to print tickets.
Customer Service staff and their Customers can now enjoy the benefits of their Smartsoft Queue Management system and their comfortable new surroundings.