System 16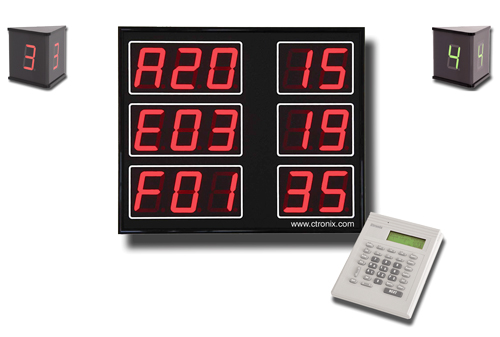 System 16 Applications
Our most comprehensive range of Queue Management systems is aimed at Benefit Agencies, Government Departments, Local Councils, Health Authorities and One Stop Shops and our System 16 hardware can be found in more than half the Local Authorities in the UK and Ireland. We have also sold these systems worldwide via our distributers in Germany, Italy and Finland.
System 16 Features
Innovative multi-function key pad.
Red, green and tri-colour displays.
45mm, 60mm and 100mm digit ranges.
Designed and programmed by Clive Simmens.
Renowned Ctronix long life and reliability.