Anglesey chooses Bilingual DigiQ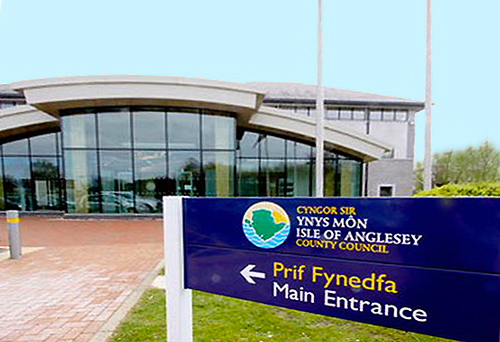 The Isle of Anglesey, Ynys Môn
is situated off the North-West coast of Wales and is separated from the mainland by the Menai Strait. Anglesey Council had recently added a stand-alone extension to the front of the existing Council Office building to create their new Reception area, Contact Môn. This replaced six separate reception areas and provides trained advisors to deal with enquiries at the first point of contact.
Anglesey Council contacted us to purchase a Ticket system for Contact Môn. We offered a variety of hardware and software Queue Management solutions and a DigiQ system with a bilingual moving message was chosen. DigiQ can have up to 30 Counter positions and a wide choice of Male and Female speech phrases.
So that DigiQ can comply with the Welsh Language Standards policy, DigiQ Ticket has now been enhanced with a good selection of Male and Female speech phrases in Welsh that have been professionally recorded.
Contact Môn is designed to offer a first class visitor experience and customers continue to be impressed with the service it now provides.