Perth and Kinross chooses Smartsoft Self-Install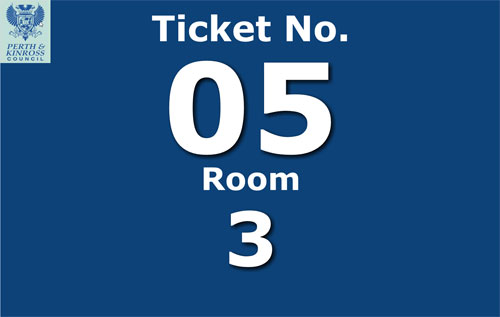 Perth and Kinross Council
first contacted us in 2015 to ask if we could provide a flexible Queue Management solution that could be used at Reception during their Perth Office Programme. The Programme is an ongoing system of office amalgamations as part of a continued effort to reduce the Council's property portfolio and allowing Customers to access services more easily.
Pullar House was built in 1865 and had been converted into Council offices in 2000. A Smartsoft Self-Install system at Pullar House was chosen, as it could be easily expanded as individual offices and their services relocated. We provided a POS Desk printer and a Touchscreen, for their Reception area and Smartsoft software configured for their PC, with a new Customer Web page for their display screen. Initially five Smartkey virtual Web based key pads were installed and additional Smartkeys were added to the system during 2016.
The Smartsoft system was expanded again in 2018 and in July the relocation of the Housing Advice Centre to Pullar House was completed. This provides residents with a One Stop Shop, where they can now access all of the services they require in one place, ensuring that services are delivered in the most efficient way.
Our Smartsoft Self-Install is ideal for any Local Authority who needs a flexible, cost effective Queue Management system that is easy to use and can generate 60 different Smartreports and provide Smartstatus live monitoring.