Blackwood joins the Network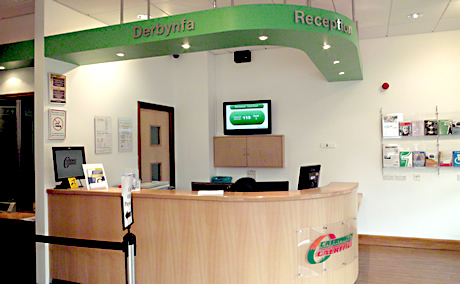 The Customer First Centre in Blackwood
is conveniently situated right in the middle of the Town Centre, amongst all the top High Street names. With a population of over 15,000 potential customers, this busy office includes a Reception desk, a cash office and three Counter positions giving Benefits advice for Caerphilly Council.
In March 2008, we installed Smartsoft at Penallta Customer First and we were delighted when Caerphilly Council asked us to return and provide their Blackwood office with our Smartsoft® Queue Management system and link both sites using their Local Area Network. Caerphilly Council had already purchased an LCD screen for Blackwood and we combined this with Smartmonitor to call the customers for service. As more than 16% of the residents speak Welsh, we installed a wide range of Welsh phrases, carefully observing the Treigladau where appropriate.
The Reception desk was provided with Smartkey, our Web-based Virtual key pad and a POS desktop printer to print the Queue Management tickets. Smartkey was also used by Customer Service at the three Counter positions. We also installed Smartstatus, our Web-based Status page, so that the Customer First manager could monitor the systems and view online reports for Penallta and Blackwood simultaneously via the Network.