SmartMonitor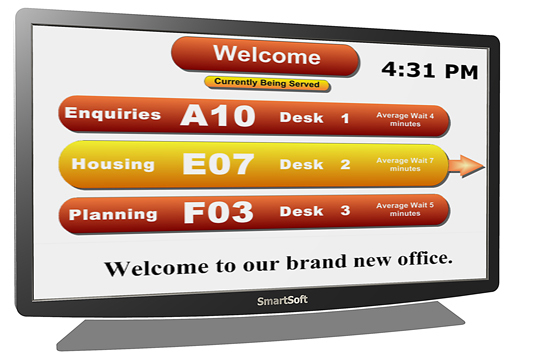 Easy to setup and style
PowerPoint and Video
Background images
Overlay Graphics
Multiple displays
Remote preview
SmartMonitor - Multi display software
Designed and written by Alex Simmens, SmartMonitor drives large, public facing, LCD display screens showing Queuing information.
Display PowerPoint presentations, Video or Web pages along with Queuing information. Add background images with transparency control and overlay graphics. Add moving messages with replacement fields for average waiting time, queue length etc.
Simultaneously drive multiple display screens all configured independently and showing different information. Useful if you need to run both Call Forward and Ticket Controlled Queues together or for large installations with multiple waiting areas.
The extensive setup menus are straightforward to use and enable you to design a display scheme to blend with existing decor and signage.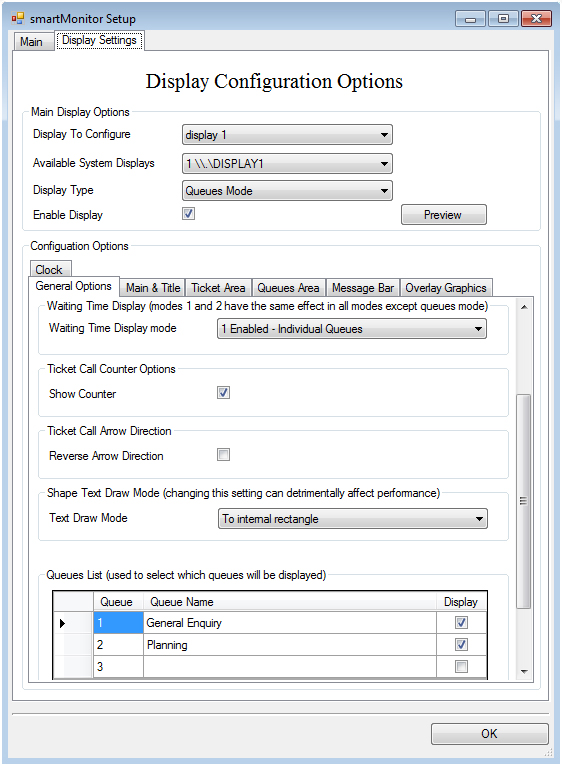 Display Preview
SmartMonitor has lots of neat features. One of our favourite has to be display preview.
The LCD display screens driven by SmartMonitor can be located some considerable distance from the PC on which SmartMonitor is running.
Preview allows you to view on a local monitor the information displayed on any of the LCD display screens driven by SmartMonitor.
This extremely useful feature takes account of the geometry of the remote screen enabling you to quickly achieve the desired result.
Just press the Preview button to activate this feature. The Preview window that pops up is resizable and may be dragged to any convenient location.