Ammanford Town Hall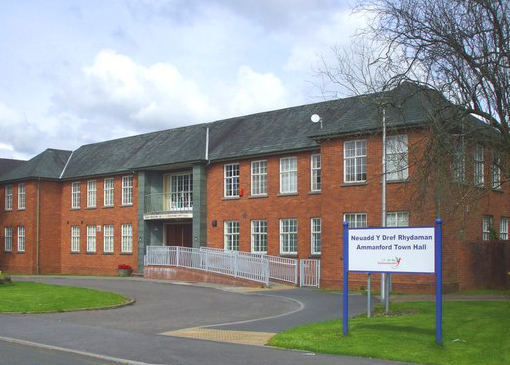 Ammanford is a busy town
at the end of the Amman Valley, previously noted for its anthracite coalfields. The handsome red-brick Town Hall, built in 1964 houses the Customer Service Centre and we were pleased to be asked to update the Centre to our Smartsoft Queue Management system.
It was decided to create a stylish new Customer waiting area and an LCD was installed to display ticket information and call Customers for service in both Welsh and English. Bilingual speech is essential in Ammanford as more than half the inhabitants speak Welsh and prefer to use Welsh in their discussions with Customer Service staff. The waiting area was also fitted out with a Touchscreen and a POS desk printer for Customers to print their own tickets.
Smartkey virtual Web based key pads were installed at each Counter and Interview Room to record every Customer enquiry. We then added DigiQ Ultra blue Counter displays over each desk and room. Our DigiQ Main displays are also compatible with our Smartsoft software systems and we've often used them as an alternative to LCD screens.
Customer Service staff and their Managers can now reap the benefits of their streamlined system and the extensive and flexible Smartreports produced for each Customer enquiry.