Caerphilly Library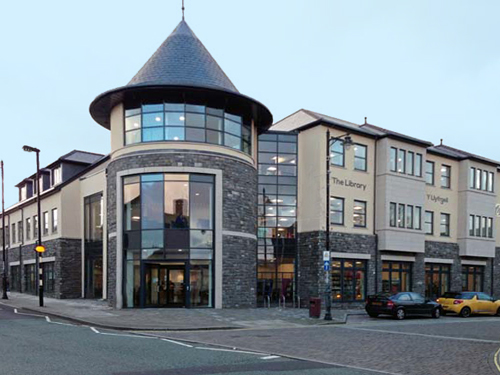 Caerphilly's impressive new £5.2M library
is set against the spectacular backdrop of Caerphilly Castle, the largest castle in Wales. The three storey library has been sympathetically designed to complement the architecture of the surrounding buildings by using stone from the Post Office it replaced.
The Customer Service Centre forms part of the ground floor of the new library and was fitted out with four 42 inch LCD screens to act as sophisticated Counter displays and using Web pages specially designed by Ctronix.
We also installed Smartkey virtual Web based key pads at each Counter and Reception Desk and added a POS desk printer for staff to print tickets.
The top floor of the library offers stunning views of the moated castle and also hosts a museum area for exhibitions. Additional services include computer facilities, a teenage lounge and children's area and the Customer cash office. The library now offers residents a One Stop Shop facility, providing an extended range of services for the community in an inspirational setting.