DigiQ® Call Forward System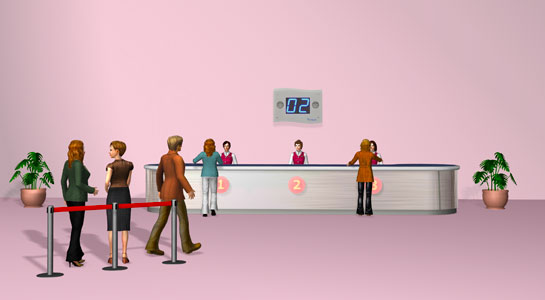 Brilliant Ultra Blue LED
Best Speech and Chimes
Wire Free Radio Buttons
Up to 30 Positions
Easy self Install
DigiQ - Call Forward System
DigiQ is the perfect choice when you need to run a Call Forward system where Customers wait in line and the customer at the front of the Queue is directed to the next available position.
Call Forward Systems work best where customers will only wait a few minutes at most and there is space available to form the customers into a line.
Retractable Queue Barriers are commonly used with Call Forward systems.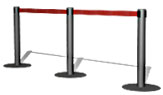 Identify Counter Positions with fixed numbers or use our Counter Displays at each position. Counter Displays Flash the position number when actively calling a customer for service to help guide the customer.
To further enhance the system select the DigiQ Moving Message plus Direction Arrows option. The moving message is programmed using a System16 keypad and provides valuable feedback to direct and inform your customers.
DigiQ Call Forward Kit
Part no: DQCF-K5
A complete kit for a DigiQ Call Forward System. Everything you need to get up and running quickly. DigiQ is supplied pre-configured and ready to run a Call Forward Queue Management System. Mount the display, attach the Counter Position numbers and plug in the power. It's that simple. Press the Wire Free button to Call a Customer for service and you're in business.
Kit contains the following items:
DigiQ Display
Vesa Wall Mount
36 Watt Power Supply
Mains Power Lead
Set of self adhesive Counter Position numbers
5 Wire Free Push Buttons